We offer retreat space for small independent groups focused on our annexe, a converted barn. 5 people can be comfortably accommodated in the annexe (up to 7 plus possible camping is also possible, though this may feel more crowded). There is a spacious meeting room/lounge, two shared sleeping areas with 7 beds, a self-catering kitchen, and a bathroom. Please contact us to discuss the possibilities if you are not sure about your group size and whether we can accommodate you.
The types of groups we wish to host will be coming here for a retreat or other focused event involving study or practice. These might include, for example, groups of Buddhists, open-minded Christians such as Quakers, environmentally-focused groups, arts groups, or encounter groups. Please note that we do not host family groups, the annexe is not holiday accommodation, and that we have a no drugs or alcohol policy. We do not let the annexe separately as a space, but charge per person per night in a flexible relationship with the house accommodation. Our current self-catering charge is £25 per person per night. Groups coming for retreats should find this much more economical than renting a holiday cottage.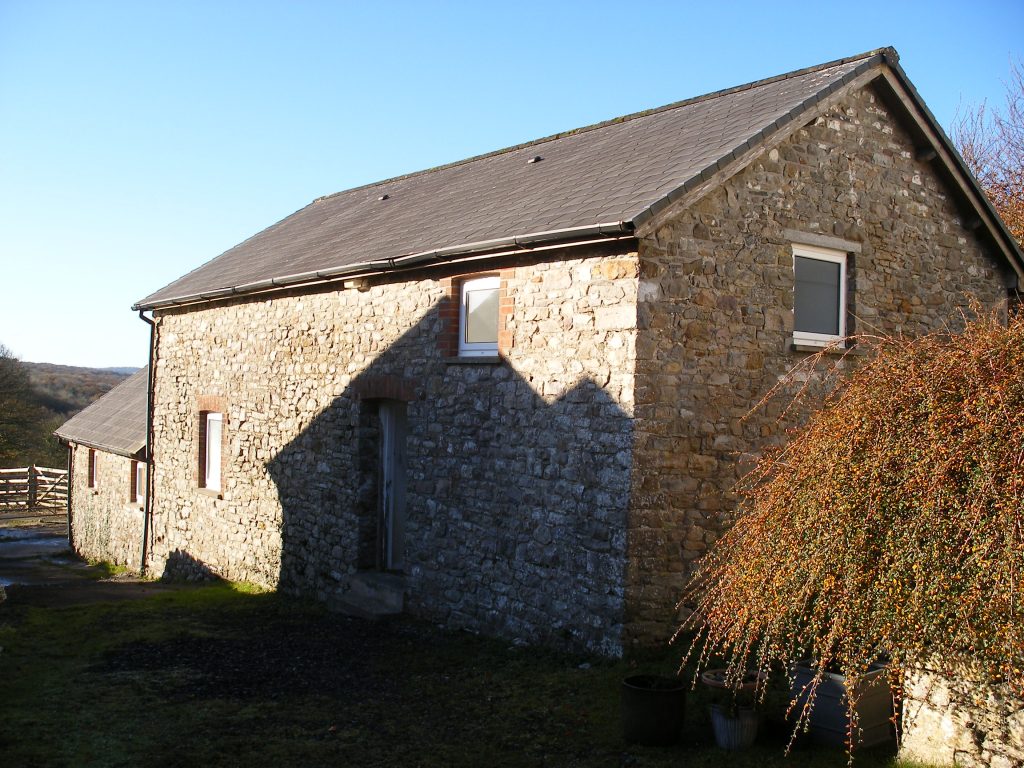 The accommodation in the annexe is simple but comfortable. The main room in the annexe is an open, flexible space with a wood-burning stove for heating, and some armchairs that can easily be moved aside to create space for bodywork, meditation, or other activities. There is sleeping space behind curtains at the other end of this room, as well as in a mezzanine accessed up steps from it. Down several steps there is a self-catering kitchen with stove, fridge, work surfaces, other kitchen equipment and a large dining table. There is also a bathroom with a shower, sink and toilet, and a storeroom containing the hot water tank that can be used for hanging coats and drying. We have ample parking space, and the rear of the annexe has french windows that lead out onto the garden and forest garden. We can also lend you equipment for retreats, such as meditation mats and cushions, yoga mats, and ritual equipment from the main house, for the duration of your retreat.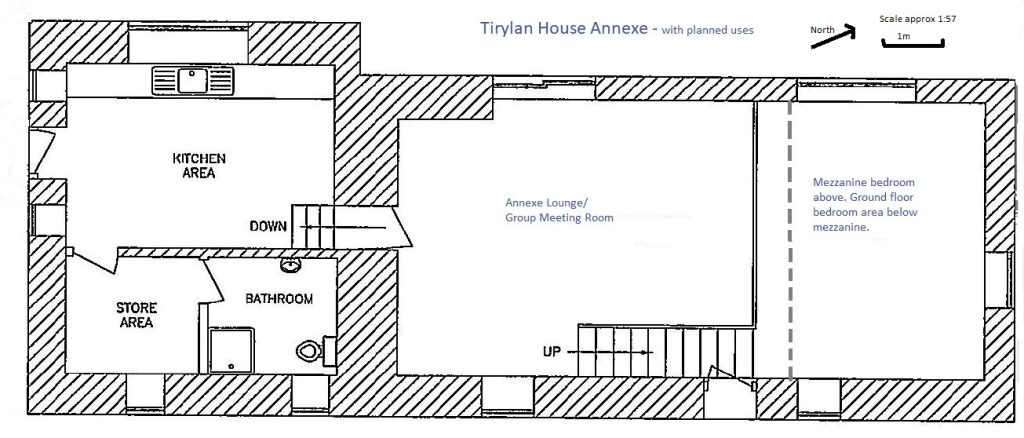 For any questions, please contact us. To book a group retreat in the annexe, please see our costs and booking page.