Tirylan House is a spacious six-bedroomed house situated near the western edge of the Brecon Beacons National Park, 2 to 3 miles from the towns of Llandeilo and Ffairfach. Apart from the main house, there is a half-converted barn that we intend to turn into an annexe that can be used for independent group retreats. There are also 17 acres of land, currently pasture, that we intend to develop into a forest garden, along with reforesting and possibly solitary retreat accommodation. The site is secluded, apart from some neighbouring holiday cottages, and high up, with views over the Towy valley.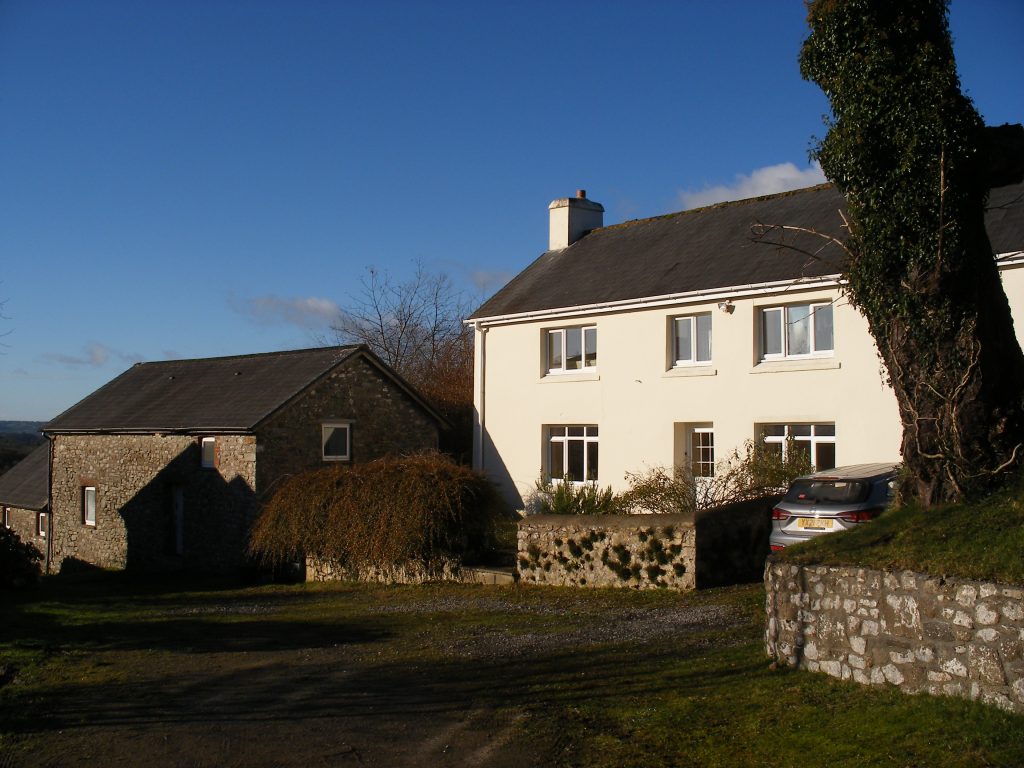 Downstairs in the house
Downstairs in the house we have a meditation room, library, sitting room a kitchen-dining room, and a bathroom.
The meditation room is an open wood-floored space that can be used for meditation or bodywork. There is a Buddha and other artifacts that can be used to create a shrine for Buddhist retreats, but for other retreats these can be taken down, and other symbols for practice used if agreed by the participants, or we could just have an open space.
The library is another wood-floored room surrounded by books, where you can study or have discussions by a wood fire. We have about 3000 books in all, particularly on religion (especially Buddhism and Christianity), Western Philosophy, Psychology, Language and Fiction. We also have smaller collections that we would particularly like to develop on important areas like Systems, Embodied Meaning, and the Arts.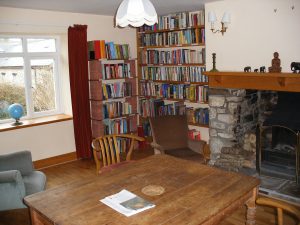 The sitting room is a particularly spacious, light, wood-floored room, with windows on three sides. There are sofas for relaxation and chat, a piano and other musical instruments, and a space that can be used flexibly for talks, workshops or other activities.
The kitchen-dining room is a long room with plenty of space both for kitchen facilities and for dining. It's also the centrepoint for retreats where we will have a noticeboard.
Upstairs in the house
Upstairs there are six bedrooms of varying sizes, plus two bathrooms and two landings. One of the landings houses our poetry corner – a place with a poetry bookshelf, a couple of comfortable chairs, and a noticeboard for sharing poetry. We hope this will be an invitation to engage with poetry while you are here.
Most accommodation in the house will be in rooms shared between two or three people, but we will also have a single room for those who need it. Whether you actually need to share a room will depend on the total number of people staying, and we will consult about who you share with. There are no bunk beds or high-intensity dormitory-style sharing.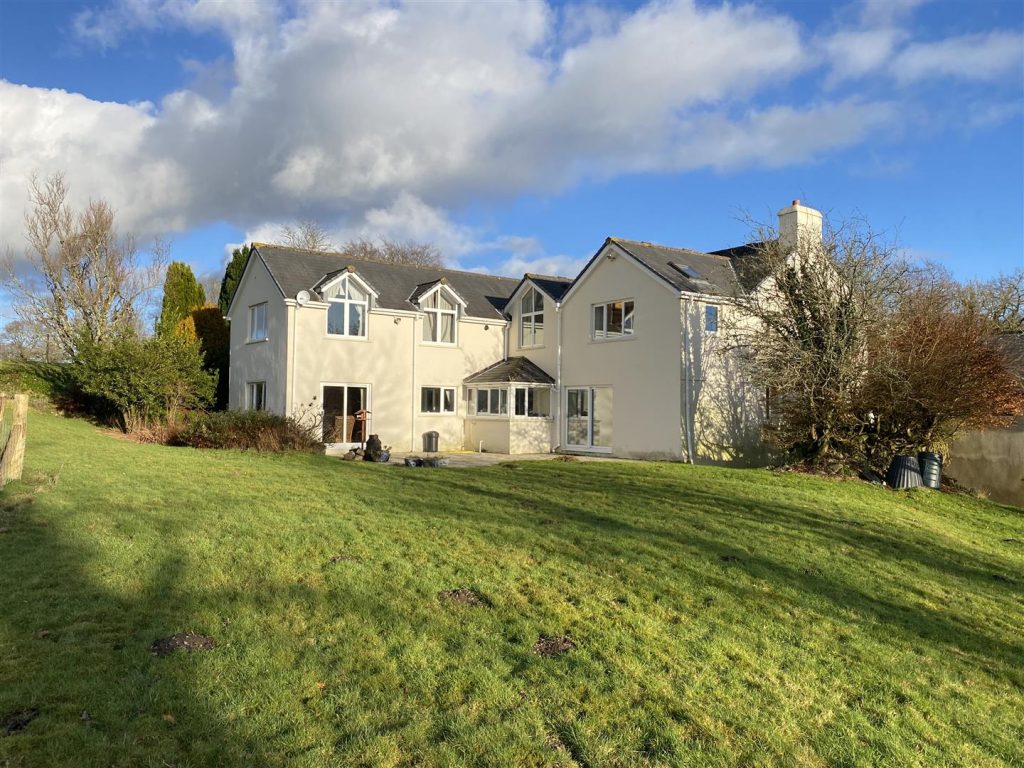 The Annexe
The annexe is a separate building next to Tirylan House, a former barn that was half-converted by the previous owners of the house, but needs a bit more work before we can use it for accommodation. We are currently not sure exactly how long this work will take, but are hoping at least to have the annexe open by later in 2022. When finished, the annexe will offer two more bedrooms (including one accessible downstairs bedroom), a flexible sitting room or retreat space, a self-catering kitchen and another bathroom. The annexe should be suitable for small groups who want to run independent retreats (although they will also still have access to the facilities of the house,and will be able to have additional members of the group sleeping there).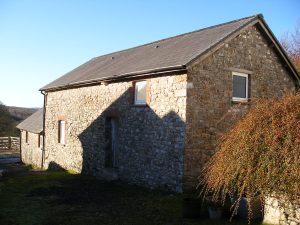 The Land
Tirylan House has about 17 acres of land attached, which at the time of purchase in 2021 were pasture grazed by animals. Our intention is to develop some of this into a forest garden, which will help provide a sustainable low-maintenance source of food for the retreat centre. We also want to plant trees and rewild the rest of the land. We intend the land to be an inspiring place to walk and spend time for retreatants.