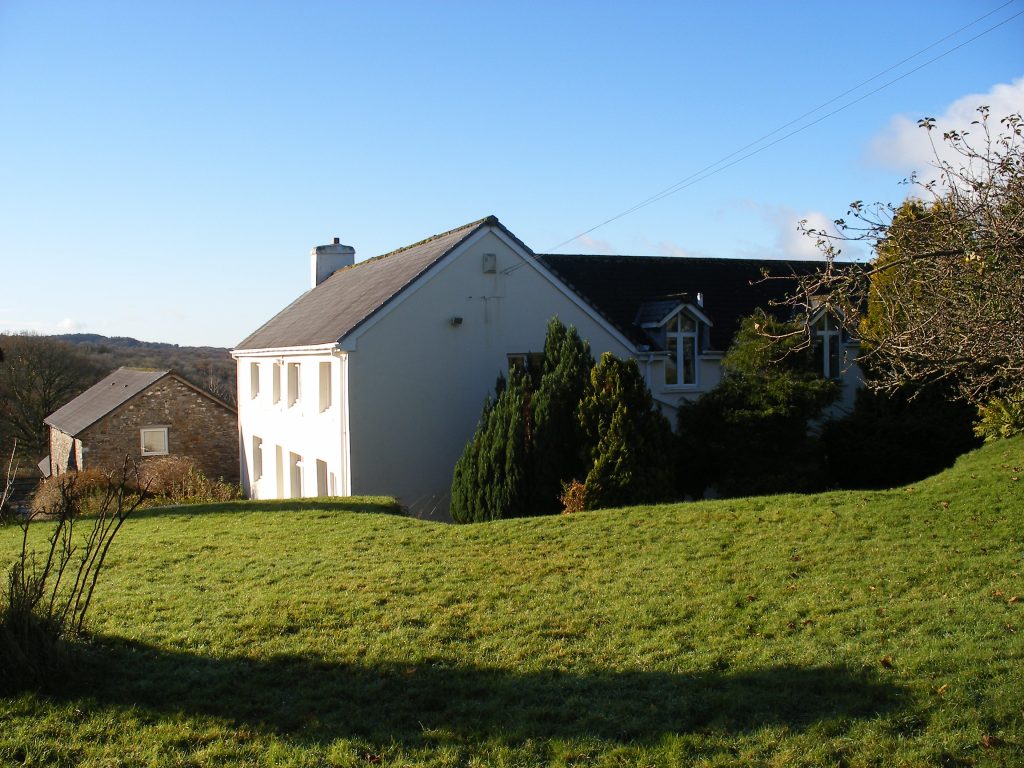 Tirylan House is a new small retreat centre in rural Wales, situated at the western end of the Brecon Beacons National Park, near Llandeilo. Tirylan House is owned and run by Dr Robert M Ellis, author and founder of the Middle Way Society, and Viryanaya Ellis, experienced teacher working in the Triratna Buddhist movement. We have now been granted planning permission as a retreat centre, so will shortly be creating a non-profit business.
What we offer:
Middle Way Society Retreats for people from any tradition wanting to engage in integrative practices
Independent group retreats based in our separate annexe (which should be ready by late 2022)
Independent retreats for individuals
Opportunities for volunteering
Space for solitary camping retreats on our 17 acres of land
Our Aims
We aim to create a focused, harmonious and balanced environment for integrative practice, where retreatants can find renewed inspiration, creativity and understanding.
We want to enable a variety of mutually supportive practices – for instance mindfulness, the arts, and critical thinking – which help to integrate embodied experience and judgement as an interconnected system.
We aim to offer retreats that are friendly, affordable and practically relevant.
We intend to run the retreat centre and develop its land in a way that is responsive to the crisis in climate and biodiversity, as well as evoking a sense of beauty and wonder.
Please read our other pages to find out more about the house, about us, and about the types of retreat we offer.